Sold Out $ 55.00
Due to Covid-19, EXPECTED TO SHIP BY Mid-Late March 2020
Introducing Juice Card by exō, Magnetic Wireless Power Bank.
Universal to any wireless charging compatible phone, Works with most phone cases, 5000mAh | 10.5mm thin | 134g weight | Qualcomm 3.0A USB-A Output port | Micro + Type C Input ports | Magnetic Vent Clip compatible.
Don't be fooled by deceiving bulky power banks claiming to be slim, exō Juice Card is currently the worlds thinnest at 10.5mm. Designed to be so compact that its comfortable holding both your phone and Juice Card without compromise, So you can keep your devices charged wherever you go.
Eliminate Anxiety and Stay Charged All Day
Juice Card Universal Power Bank allows you to be worry free, If you are out at an event, you don't have to worry about your phones battery lasting. When your out with friends at a restaurant and see your phones battery life dwindling, you don't have to get anxious and start looking for outlet. You don't have to get out of the present moment or stop having a good time because you are worried that you cant request an Uber home or check a subway schedule.
Magnetic Wireless Charging
exō is a certified wireless charging battery pack. That means, it's compatible with all Qi enabled devices, including your Air Pods. With a battery capacity of 5000mAh, Charge your device + Juice Card simultaneously over night and wake up to a full battery the entire next day.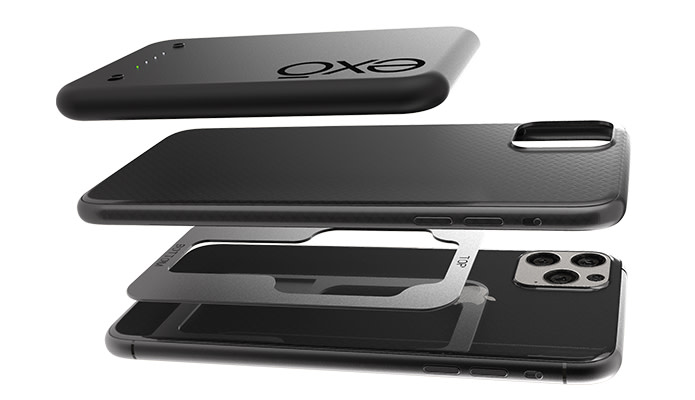 Car Vent Clip
exō Juice Card has integrated the use of a car vent clip for hands free charging and driving. By strategically placing a metal contact point on the backside of the Juice Card, simply place the back of Juice Card + Device on the magnetic vent clip. Allowing you to wireless charge the phone and still able to view maps or other apps while driving.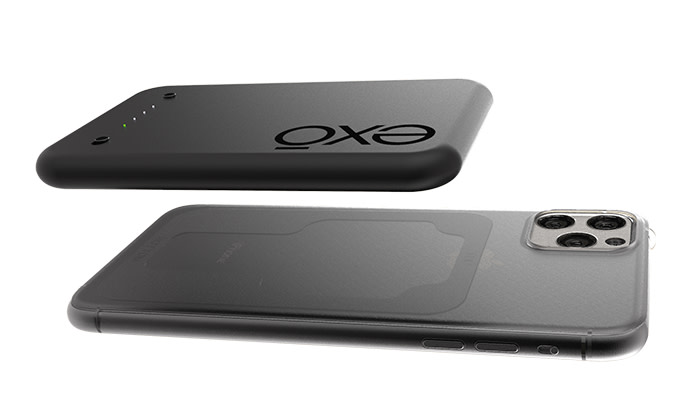 Minimal & Light
exō weighs only 134g. It's so minimal and light, you won't feel it there. Also, since it can charge your mobile devices cable-free, you'll  never have a tangled mess in your pockets ever again.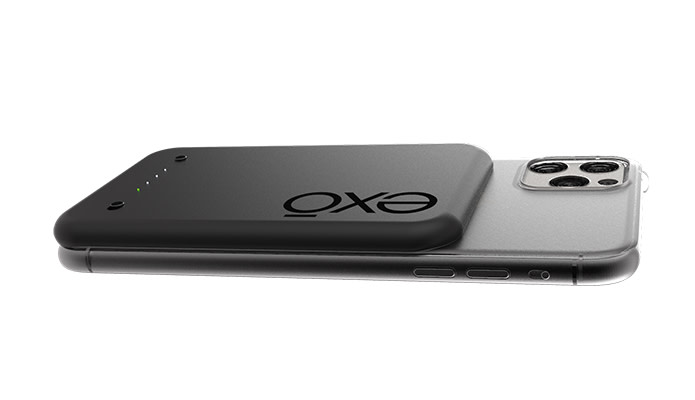 Super Fast Recharge
exō features Dual Qualcomm3.0 Micro USB and Type-C port for super fast recharge. Equipped with Qualcomm 3.0 quick charge, works seamlessly with iPhone and Android devices at 7.5W power, respectively.
Charge Two Devices
exō can charge up to two devices at the same time. One device wirelessly and the other with the included cable through its 3.0A Qualcomm USB port.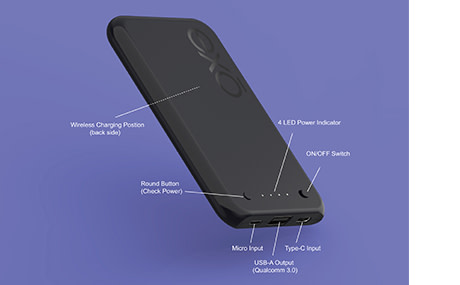 Warranty
We offer a 1 year warranty that covers defects in materials, faulty batteries and any malfunctions after you receive your Juice Card. We have a very close working relationship with our supplier network in China and are very confident in our quality control procedures.
Specs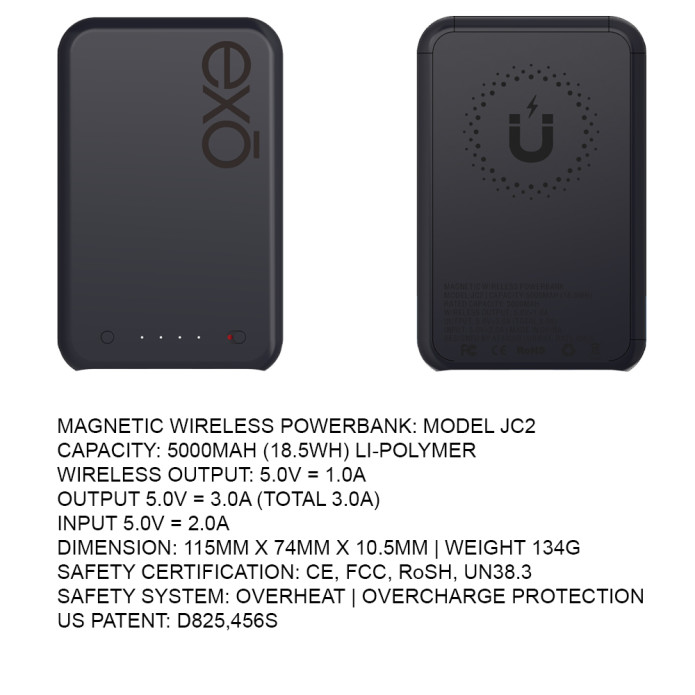 Why you need Juice Card
Smartphone, bulky power bank, and charging cable. Having to carrying all of them at the same time can sometimes be a headache. How often have you left your cable behind by accident? Or too tired after work you forgot to charge up your mobile devices? exō has the simple everyday solution for all of these problems, so you can finally be free from all the tangled cables that bind you.
Universal Compatibility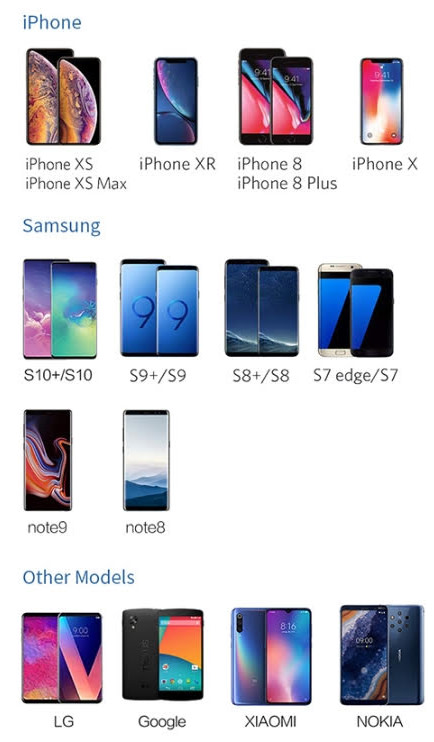 Fulfillment
Introducing a new product to market is always scary. You have to make sure the risk is worth the reward. exō Juice Card is our 2nd product invention that has received a US Patent D825,456S. Our first invention was the exō wireless adapter for wired beats, US Patent 9,510,085. We have successfully sold this item on our own website and Amazon.com for the past 3 years. We have completed the manufacturing tooling before launching the campaign. The only other risk would be logistics, as shipping out rechargeable batteries has always been a safety concern. That's why we've taken extra precautions for safety certifications and also hiring a safe logistics company to ensure the safe delivery of all your JuiceCard.